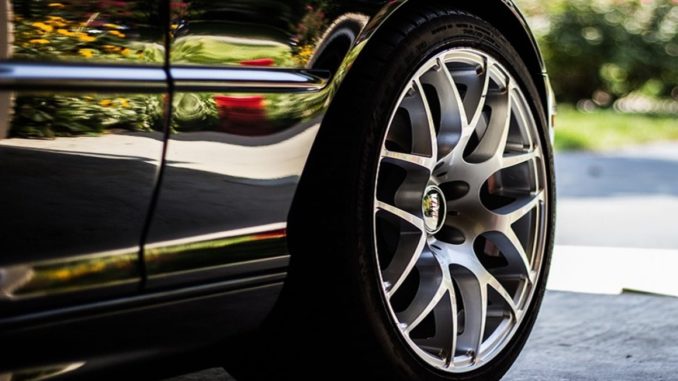 Caption – Do you really need those nice wheels?
If you're in the market for a new car, then be prepared to talk extras. From upgraded wheels to window tints, there's a good chance that your dealer will try to pile a heap of unnecessary extras. While go-faster stripes might be a luxury you really don't need on a new Mitsubishi Outlander, a tow bar, on the other hand, might be essential.
But did you know that you don't need to buy these from the dealer? Of course, you did, but you probably think that most after-market parts aren't as good as the real deal, right? Well, let's take a look to see if that's true.
What's the difference?
An after-market accessory is a part made by a third-party manufacturer while the dealer sold option is often factory-fitted by the car manufacturer. There's a common misconception that after-market accessories are cheap and therefore low-quality. However, often the exact opposite is the case.
While factory-fitted accessories fit perfectly and save you a lot of time and hassle, a good after-market manufacturer will offer similar if not superior quality products. If you look for a manufacturer who specialises in one or two parts such as tow bars or alloy wheels, you'll see what we mean.
These types of manufacturers may offer better design features and quality than car manufacturers, while also giving you a much greater range to choose from.
Which is more expensive?
Now, this is a really difficult question to answer. Factory-fitted or dealer-provided extras are often quite expensive and can increase the full price of your car which causes higher monthly payments. After-market accessories won't be included in your finance package and can be cheaper.
However, the cost of your extra really does depend on where you shop and whether you need something aesthetic (a spoiler) or something that requires a certain level of quality (your tow bar).
In fact, there are plenty of after-market extras out there that cost a lot more than factory-fitted ones. You only need to walk into any alloy wheel store and see for yourself.
But like we said, regardless of the actual cost, the great thing about after-market options is that they don't affect the initial price of your car and any subsequent monthly payments.
Find your own accessories, and you can pay for them whenever you like using cash or even your credit card. If it's an expensive accessory and your credit card is maxed out, then you can consider a short-term loan. While this does give you another bill to pay, the nature of a loan like this encourages you to pay it off as quickly as possible which is never a bad thing.
So which is better for me?
Generally speaking, if you can afford the additional costs when buying your car, then factory-fitted or dealer-supplied saves you a lot of time and hassle once. However, you need to be aware that while the part will more than likely look like it truly belongs on your car, you will have an extremely limited choice. Not a deal breaker but if you want a unique look for your car then it's something worth bearing in mind. Oh and take care that the dealer doesn't try to sell you extras that you really don't need!
If you'd rather have more choice and the option to add your extras, then the after-market accessory is definitely for you. We will, however, remind you that you need to pay very close attention to who manufactured the part. Look for reputable companies and brands that specialise in specific types of accessories and that have great reviews.
So the next time you take a car for a test drive, listen carefully to what the dealer has to say about additional features. Ask for a price list and make no decisions until you've had time to do some research on after-market options out there. Just remember that while the price is an important aspect, you're more concerned with quality, functionality, and choice.